What to do in the Pine Mountain Area!
Shop downtown Pine Mountain
Explore FDR State Park
Visit the Little White House in Warm Springs
Wine tasting
July every Thursday and Saturday from 9:30-10:30 am Bluebirds and Butterflies at FDR State Park. "Help us monitor our bluebird nest boxes and our butterfly garden. Short walk and brief talk on basics of attracting both to your yard. Handouts. Meet at Park Office. Free."
July 4th Star Spangled Beach Party July 1-4 at Callaway Gardens.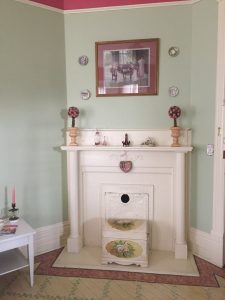 The Chipley Murrah House News
The Rose and Magnolia Room have been painted and a new floor in the kitchen of the Gray Cottage.